Help ensure Ultimate can continue to provide vital recreational services despite the financial challenges associated with doing so in the COVID era.

PLEASE CONSIDER MAKING A DONATION TO OUR 'MORE THAN A GAME CAMPAIGN', TODAY!
---
The Ultimate Fieldhouse is approved to open for camps and small group training to bring back a little form of normalcy for our athletes. With five separated training spaces throughout our 40,000 square feet and a strategic social distancing protocol, we are focused on ensuring a safe and exciting training environment for coaches and players.
​
We are determined to provide a semblance of normalcy for our players and will limit our activities to those programs that we know can be executed effectively in a environment that fosters proper the
social distancing guidelines, as established in Contra Costa County Health Order No. HO-COVID19-09 (sect. 16.F.XXVI), and in some cases, our own stricter health & safety procedures.
Our goal is to allow kids to participate in non-contact basketball drills, while limiting the risk of exposure through proper screening, sanitation, and social distancing procedures.
Approved Activities
and our
Return to Play Plan & Safety Guidelines
can be found clicking below.
We are only open for scheduled appointments/activity only. To make an appointment to , please
email us!
---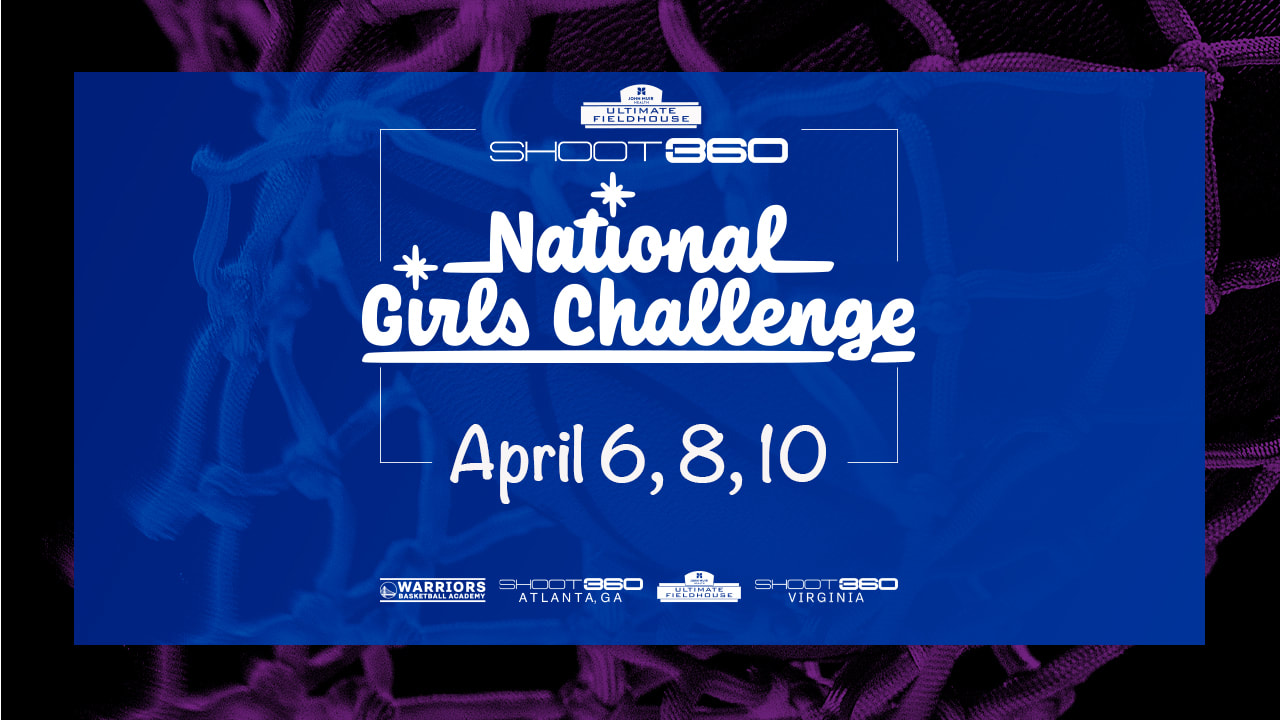 The John Muir Health Ultimate Fieldhouse, along with three other Jr. NBA Flagship Network affiliates, will be conducting the
Shoot 360 National Girls Challenge
on April 6, 8, & 10.
Participation in the Fieldhouse's Shoot 360 Girls Challenge qualifies entrants to compete against players nation-wide in a variety of skill and shooting competitions...to win a variety of great prizes!
We are inviting all girls in grades 3-12 to represent the Fieldhouse in this challenge! Participation is FREE, and all participants will receive a t-shirt. If you know any girls that may be interested, we encourage you to invite them to sign up for this challenge!
Space is limited. Please use the links below to Register Today, or for More Info.
---
SHOOT 360 PLAYER TECHNOLOGY IS HERE!
Shoot 360 is shaping the future of basketball development through interactive technology that allows our athletes to test, train, track, and compete like never before. Members have access to our shooting machines that are enhanced to include NOAH machine vision technology, providing analytics and feedback on every repetition and also provides access to play interactive games, virtual competitions and more. Members also have direct access to our ball handling/passing skill stations.

The best part....all this take place in a socially distanced environment, where each player has their own dedicated space and equipment.

​
See the video below for a quick look into our new Shoot 360 Training!
Learn more about Shoot 360:
Click Here to Schedule a Phone Call with Shoot 360 General Manager, Steven Oronos
or call 925.322.3837!
---
---
socially distanced player development
The Ultimate Fieldhouse is the premier destination for player development in the Bay Area. Led by director Phil Galvin, our program offers several solutions to meet your training needs. Whether you are looking for specific private instruction, a small group environment, or virtual training you can do right at home…we have the solution for you. Year
-
round programs are available for both beginning and advanced players.
​
​
See the video below for a quick look into our new Shoot 360 Training!
---
MORE ULTIMATE FIELDHOUSE OFFERINGS & ACTIVITIES
---
During a normal time, the Fieldhouse serves as the Bay Area's number one destination for a number of different offerings. While we are unable to offer many of these activities due to the current COVID restrictions, we will re-open them all as soon as it is safe to do so. The Fieldhouse's typical variety of activities includes:
---
---