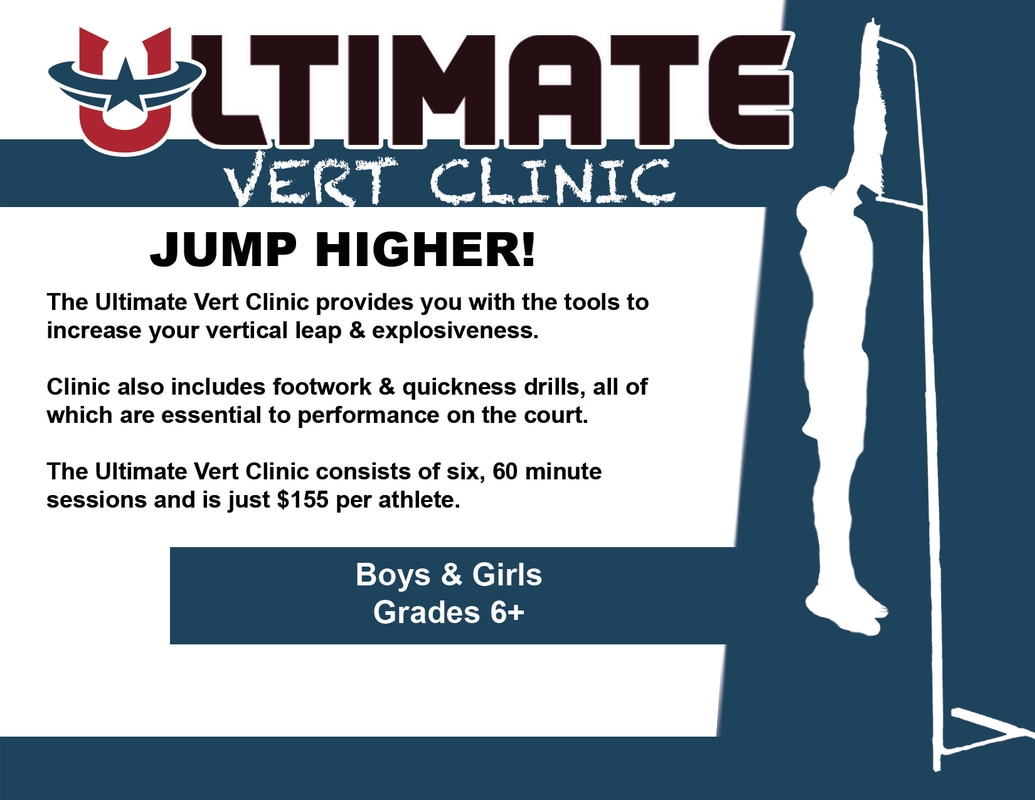 WANT TO WORK ON YOUR VERT ON DIFFERENT DAYS?
We offer daily Ultimate Performance classes that work on Vert as well as quickness, speed and agility, and strength. For more info
click here.
---
ULTIMATE VERT CLINIC
The Ultimate Vert Clinic provides you with the tools to increase your vertical leap & explosiveness.

Clinic also includes footwork & quickness drills, all of which are essential to performance on the court.

The Ultimate Vert Clinic consists of six, 60 minute sessions, held on the following dates (all Wednesdays):

• July 19: 5-6 pm
• July 26: 5-6 pm
• Aug. 2: 5-6 pm
• Aug. 9: 5-6 pm
• Aug. 16: 5-6 pm
• Aug. 23: 5-6 pm

Boys & Girls, Grades 6-10.

Cost: Just $155 and includes all six sessions.

All Sessions held at the Ultimate Fieldhouse

Limited to first 20 athletes to register.
---
March 2017 VERT CLINIC
​PHOTO GALLERY