ULTIMATE PERFORMANCE CLINICS
Become a Better Athlete!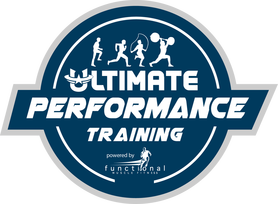 ---
Do you want to become a better athlete?

Could you benefit from jumping higher and being faster, quicker, stronger and more explosive?

If so, enroll in our upcoming Ultimate Performance Clinics and become the Ultimate Athlete!

Upcoming Clinics Include:

Vert Clinic
Footwork Fitness and Speed Clinic
Recovery, Mobility & Flexibility Clinic
---
FREE INJURY PREVENTION CLINIC
Topic: Jumper's Knee | Osgood-Schlatter
---
Details: Do you Suffer from Jumper's Knee? Has your doc told you to wear a brace? If yes, this clinic is for you....

During this clinic we are going to assist in preventing and recovering from knee issues while discussing the topic. Each athlete will leave with tips and exercises to do that could help prevent and/or reduce their current injury.

​This Clinic Will Work On:
1. Soft Tissue
2. Muscular Activation
3. Mobility/Flexibility

Your muscles are essentially a series of rubber bands that are anchored to various points in your body. These points are your joints. If you take care of these alone, you will minimize your risk for injury & continue playing at a high level.

Tight muscles are tired muscles. Tired muscles are not as elastic as they should be. The elastic component to our muscles is what helps us generate power and adapt to the demands of our sport.

Addressing this demand requires daily recovery routines.

Date: Sunday, April 22

Time: 4:00 - 5:00 pm

Who: Parents & Families of Athletes of All Ages

Fee: FREE CLINIC

*Limited to first 20 families.
​
---
---
This Clinic Will Work On:

Get Stronger
Explosive Strength

best athlete on the court

Power Training

baseline strength allows for enhanced power (i.e. jump higher!!)

Muscle Activation

specific to performance and injury prevention

​

​Dates: Tuesdays & Thursdays in April:

Time: ​5:00 - 6:00 pm